Laser clinic for nail treatment in New Zealand
4-6 treatments
For 80% of our clients we recommend 4-6 treatments to treat their nail fungus
Pain free
Unlike hot laser, cold laser is a totally pain free way to treat toenail fungus
84% success rate
Clinical studies carried out in the UK using cold laser delivered an 84% success rate in successfully treating toenail fungus after 48 weeks
Use your private health insurance and Treatment is Free under ACC



Any consultation covered by ACC is completely free. No co-payment. If you have been injured in the last 12 months, you are eligible to have free 30-60min treatment session at Clear Nail Laser Clinics under ACC.
We do not charge "co-payments" on top of the ACC cover.
Clear Nail Laser Clinics are also affiliated with registered private health insurance companies including NIB, and Southern Cross Health Society. 
Many podiatry treatments are claimable if you have private health insurance (with relevant extra cover).
Your clinician will be able to manage your private health insurance balance, claims and payments easily with on the spot claiming for all insurers except nib, which can be claimed separately.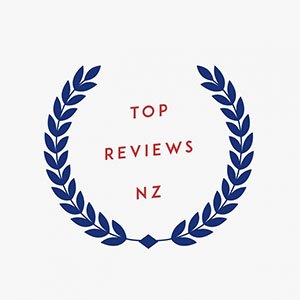 So, what's cold laser all about?
Cold laser uses low level laser to weaken the cells of the fungus and stimulates blood flow to enable your body's own immune system to fight the fungus naturally
Cold Laser
Pain free
It's totally safe
It actually works
Other Treatments
Low rates of success
Hot laser is painful
May compromise health
'Very happy with the treatment! My nails are finally clear after having fungus for many years. It took me 8 treatments to have clear nails.'– Scott A.
'I had fungus on my big toe nail for almost 10 years following an injury. It took 3 months for my nails to be cleared. So happy with the treatment every appointment is simple, fast and efficient. Communication re appointments was great and the staff are very friendly.'– Jessica L.
'Service was professional, friendly, non-judgemental and the process was easy.'– Gary S.
'Cold laser cleared my nails with only 5 treatments. I was overwhelmed with the results. The service provided was professional and I'd highly recommend this clinic to anyone.'– Nola M.
'After researching different treatments to fix my nails, I came across Clear Nail Laser Clinics. Within 6 months of treatment I have noticed 50% of healthy nail growth. I am very happy with the progress and the information provided by the clinicians. I'd recommend this clinic to anyone who is looking for an alternative way for treating nail fungal problems.'– Rachelle B.
'I had a fungal nail condition for 10 years and it took a good eight months to see 50% of new healthy nail growth. It does take time but don't give up. Mandy is terrific. Her thorough filing has really made a difference in helping me get the results'– Kerry K.
still have a question?
that's okay, we're here to help